Meet the Studio Kiwi Team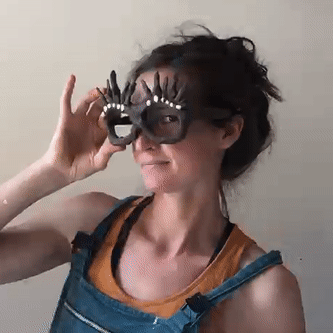 The Headmistress of Studio Kiwi Clay Academy
loves sharing the magic of clay with other
curious and fidgetty hands.
​
Trained at ...
* La Cambre Visual Arts School
www.lacambre.be/fr/formations/ceramique
​
* Terres de Rêves Ceramics with
artist Anita Legrelle
*L'Association Inscrire
with artist Francoise Schein
www.francoiseschein.com​
Emilie is our Kiln Capitain straight from the port of Amsterdam ! She meticulously loads the kilns with 3D puzzles of all of your work and loves being the first to open them, discovering the final results like a archeologist opening a tomb.
Her delicate passion for working with clay is contagious.

Trained at …
* Koninklijke Academie van Beeldende Kunsten in The Hague, The Netherlands,
specialised in ceramics
www.kabk.nl

* Apprenticeship alongside Belgian potter Carlos
instagram : flint_ceramique
Aude is a ceramic Artist from London who has just moved back to her home-town Brussels. In parallel to her own studio work she loves to teach and share to keep the creative juices flowing ! We are delighted to have her amongst our team.
​
Discover her work :
​
Trained at...
* Diploma course in ceramics CityLit Adult Education
​
* Royal College of Art, London
MA in Illustration
Looking forward to welcoming you at Studio Kiwi and sharing clay-time with you